Gypsum Timeline
Gypsum Express Ltd is a success story based on principles of hard work, honesty, and customer service.
John Wight grew up in Oswego, NY, the son of a chicken farmer. His father owned Wight's White Eggs and taught John early to "Give value to your customers and they will come back for more." The principles of hard work, honesty, and customer service are the foundation for John's amazing success.
John opened Gypsum Wholesalers in 1976 with a pickup truck and borrowed trailer. By 1982, his building supply business was growing faster than suppliers could service – so Gypsum Express was started with a single tractor and a flatbed trailer.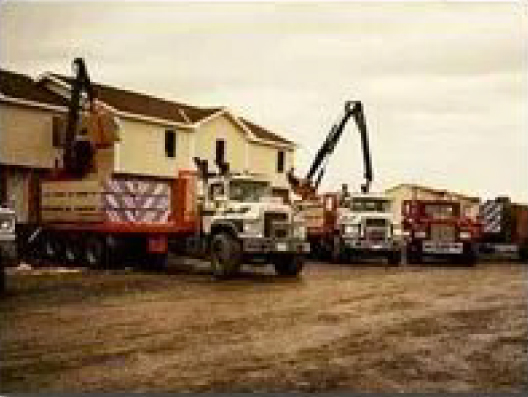 John's love of trucks and his determination to take control of the transportation needs of Gypsum Wholesalers lead to the incorporation of Gypsum Express Ltd in 1985. John's reputation for great service became well known and companies were soon calling him to haul their loads.
Today John will still get in his tractor to deliver loads when needed and will frequently take the first delivery for a new customer. Our drivers know the "owner" is also a "driver" and can understand their concerns, and there has always been an open-door policy at Gypsum Express Ltd for employees and customers alike.
Gypsum Express Ltd today has 650+ Tractors, with 11 terminals located in ten states and over 750 employees.

We are committed to providing outstanding service to our customers, which will in turn guarantee our continued success.
Our growth is based on our customers' success!